Slime Foxtaur
💙: (they/she) Hey, y'all! I'm a slime foxtaur. I'm 5'8" and weight 390~ pounds. My slime is a light-blue, and my hair is dark-blue. I like wearing flannels and overalls, but I'm certainly more comfortable when I'm just lounging around in boxers. I especially like electronic music, usually stuff like hyperpop and noise. I'm a demigirl.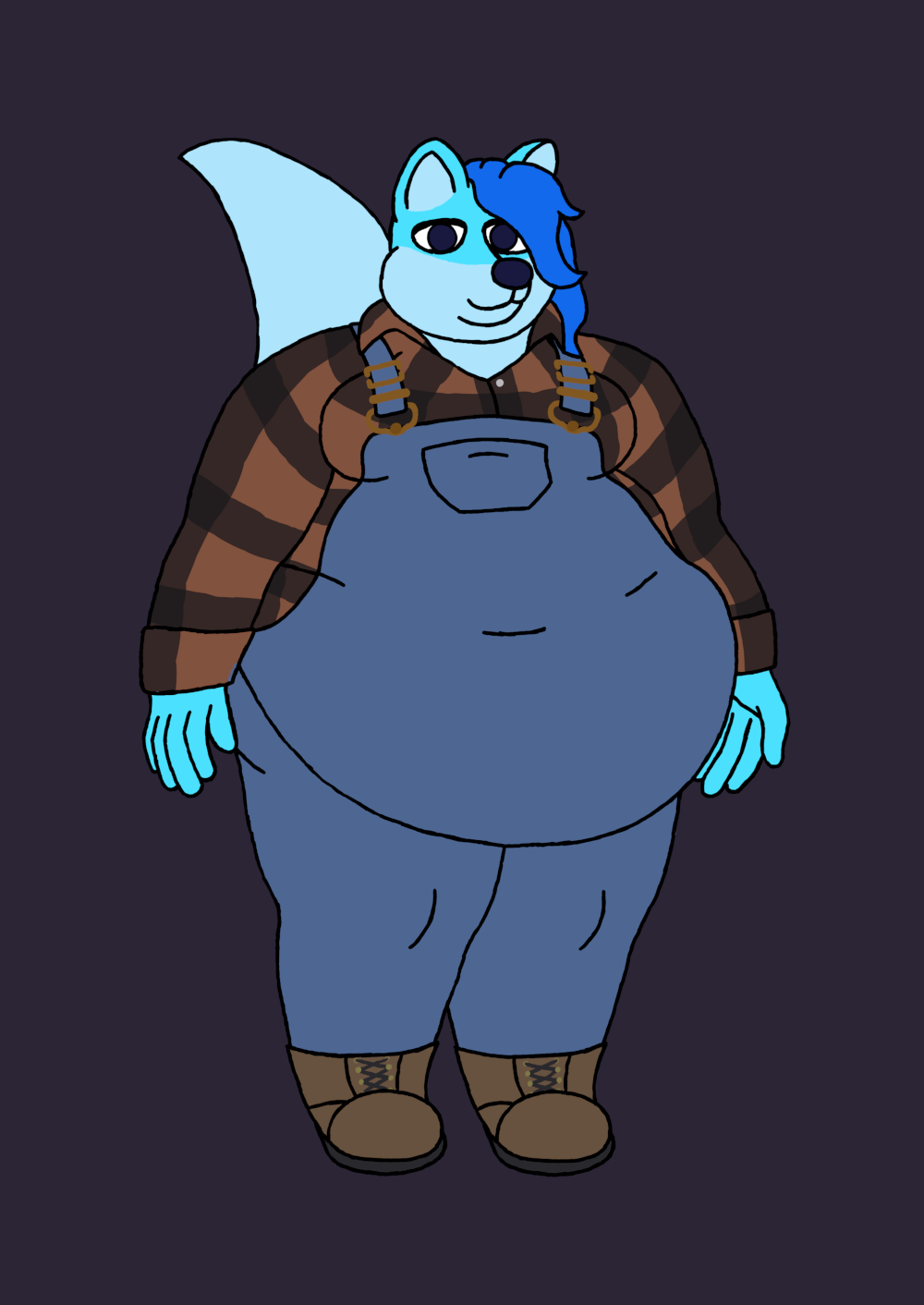 Icon by Mika.
---
Demon Goat
🖤: (he/him or they/them) Hey, I'm a demon goat. I'm 6'4" and weigh 420~ pounds. I have a light-grey coat, with blue hair and highlights. My horns, ears, eyes, muzzle, arms, and claws all have the blue highlighting. I don't actually like wearing clothes, and I haven't decided which outfits I prefer. I'm a boy.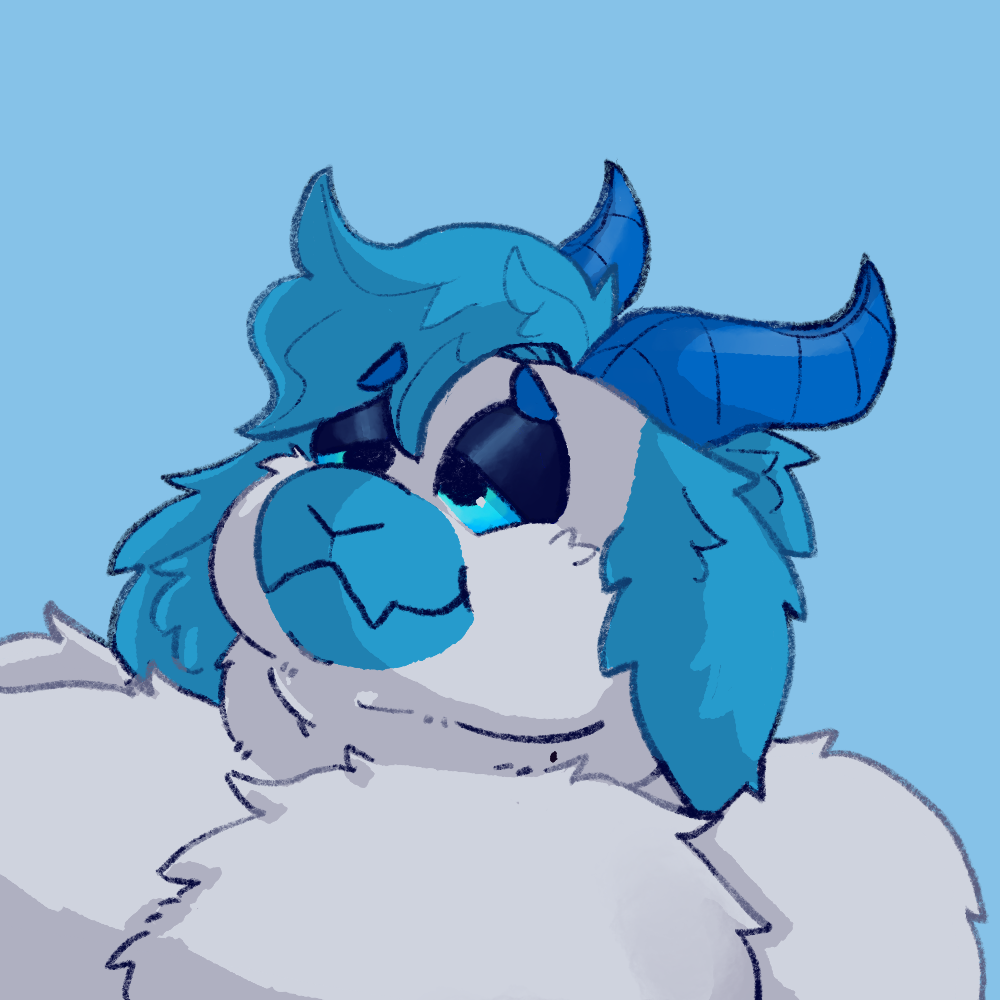 Icon by Me.
---
Raccoon Cat
💜: (she/her) I'm a raccoon cat hybrid lady! I'm 5'4" and weigh 360~ pounds. My fur is light-brown and creamy-brown, and my hair is pink. My favorite outfits are either just my bra and underwear, or a bra and sweatpants. Going topless is always a good clothing choice too, though. If I need to go out, I usually just pull on a t-shirt and sweatpants. If I find the spoons, I love pretty dresses~
Reference Sheet (CW: Explicit Nudity)
---
Shark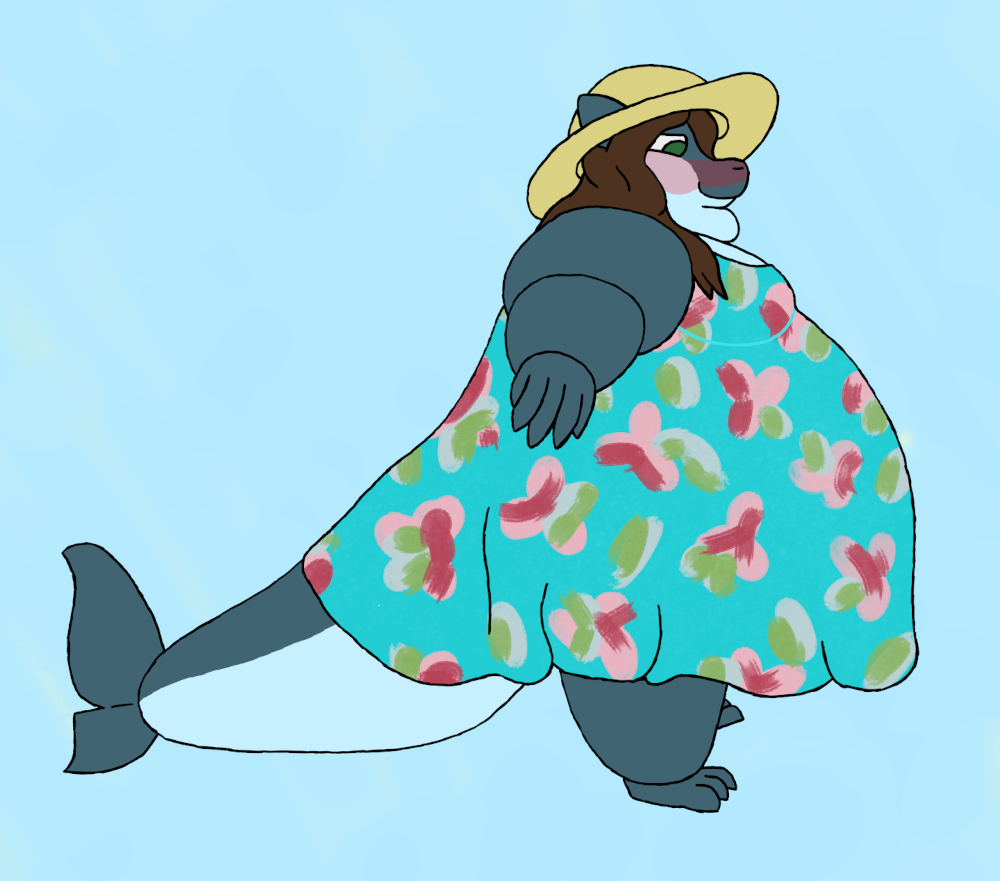 Icon by Mika.
🧡: (he/him, any pronouns) Hey. I'm a 6' shark, and weigh 430~ pounds. I'm blue-grey and white, and have brown, shoulder-length hair. I like bright, flowy dresses, and prefer to have my tail sticking out from the bottom, rather than through a hole. Sundresses are my favorites, and I love pairing them with big sun hats. Otherwise, I'm usually just naked. I see myself as a boy, but don't be afraid to describe me with words like, 'pretty,' 'beautiful,' 'wife,' etc., if you want.
♂️👗🦈🧡
---
Demon Dog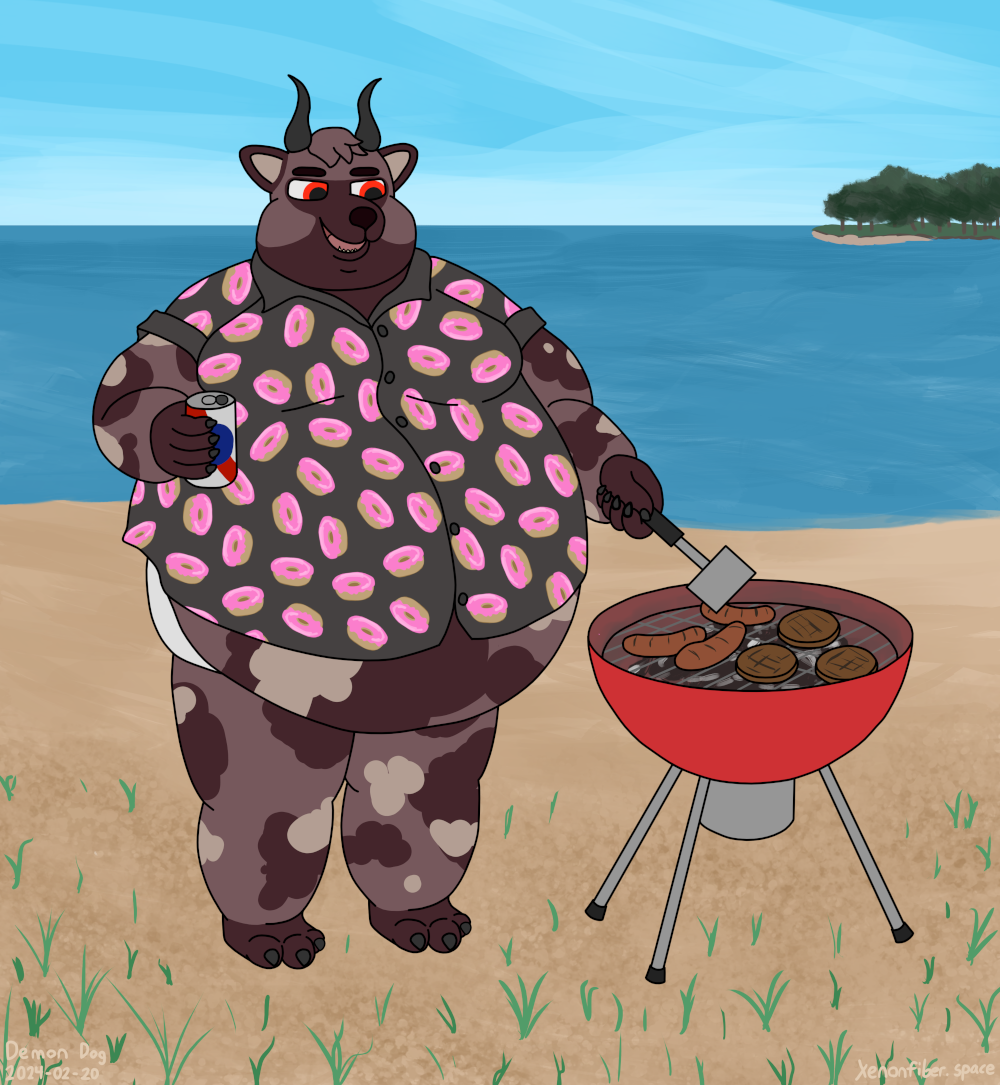 Icon by Mika.
🤍: (she/her) I'm a demon dog, and a woman. I'm 6'7", 320 pounds. My fur is brown, and I have glowing, bright-red irises. My hair is shorter, and dark brown. I don't mind being nude, but I go out in jeans, a t-shirt, and jacket. My breasts are small, and I usually just don't wear a bra. 🔞 I'm a top and dom. 🔞